Charlotte Criminal Lawyer Brad Smith answers the question: "What is the difference between a misdemeanor and a felony?"
When you are charged with a crime, it is important to understand the severity of the charges and potential penalties. There are two main classifications of crimes including misdemeanors and felonies. Felony crimes are generally more serious and therefore they include more substantial consequences if convicted. Misdemeanors are usually less serious in nature and if convicted you will be subject to less harsh penalties than felonies. It is helpful to explore misdemeanor crimes to learn more about them and their sentences.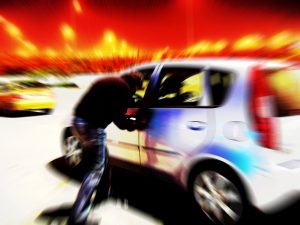 Misdemeanor Classifications
North Carolina law classifies misdemeanors into four types based on the severity of the crime and other factors. The four classifications of misdemeanors are:
Class A1 Misdemeanors
Class A1 misdemeanors are the most severe of the misdemeanor crimes in North Carolina. Most class A1 misdemeanors involve assault. Some of the charges include misdemeanor child abuse, assault with a deadly weapon, assault on a woman or child or handicapped individual, violation of domestic abuse order, violation of restraining order, and misdemeanor motor vehicle death. Penalties are up to 150 days of active, intermediate, or community punishment. The court may also impose fines at their discretion.
Class 1 Misdemeanors
Class 1 misdemeanors are typically considered less serious than class A1 charges. Some of the common class 1 misdemeanors are drug paraphernalia possession, larceny, possession of stolen property, breaking and entering, communicating threats, prostitution, and others. The punishment for these types of crimes are up to 120 days of active, intermediate, or community punishments and fines.
Class 2 Misdemeanors
Class 2 misdemeanors are generally not as serious as class 1 misdemeanors. Some of the most common types of class 2 misdemeanors include simple assault, resisting arrest or obstructing a law enforcement officer, unlawfully carrying a concealed weapon, reckless driving, and disorderly conduct, and others. Penalties include up to 60 days of punishment and fines not to exceed $1,000.
Class 3 Misdemeanors
Class 3 misdemeanors are the least severe. They include crimes such as simple marijuana possession, shoplifting, trespassing, and city code violations, among others. The penalties for conviction of a class 3 misdemeanor are between one and 20 days of punishment and a fine of up to $200.
Misdemeanor Sentences
Just because a crime is considered a misdemeanor does not mean that you will not receive a sentence. There are various types of punishments you may receive if you are found guilty of a misdemeanor in North Carolina.
Active
Probation
Community
Fines
Active sentences are those that include a jail sentence. An intermediate sentence is most commonly probation but may also include ankle monitoring among others. Community service requires the individual to assist in some type of service. Fines may accompany the sentence.
Punishment limits will also be based on prior number of criminal convictions. Level I is for those with no prior convictions. Level II is for those with one to four prior convictions. Level III is for those with five or more prior convictions. The judge has discretion with sentencing based on the class of crime and level classification but must stay within the legal guidelines.
Misdemeanor crime convictions, while not quite as serious as felonies, are still undesirable. A criminal conviction of any type can cause problems with employment, housing, and education as well as with personal relationships. Misdemeanor charges can be complex. If you are facing misdemeanor charges it is best to speak with an experienced criminal attorney as soon as possible. Please contact us today to get a phone, video or in-person consultation by calling at (704) 370-2828 to speak with our detail-oriented and well-versed lawyers with offices in Charlotte, Lake Norman, and Monroe, please contact Arnold & Smith, PLLC today or find additional resources here.
The criminal defense attorneys at Arnold & Smith, PLLC make it their mission to zealously defend their clients on a wide range of criminal matters at both the state and federal levels. These matters may include any charge from traffic offenses; DWI/DUI; drug charges (from simple possession to possession with intent to distribute and trafficking); gun permit denials; weapons offenses; and property crimes (larceny, breaking and entering, robbery, fraud, embezzlement, white collar offenses); to sexually related offenses (indecent exposure; sexual assault, crimes against nature, removal from sex offender registry); and violent crimes (domestic violence; assault; manslaughter; homicide, murder). Other legal issues that Arnold & Smith, PLLC criminal clients may be facing include restraining orders, restraining order and probation violations, expungements; appeals; and immigration issues related to criminal charges. Our criminal defense attorneys are passionate about ensuring that individuals empower themselves by being informed about their constitutional rights, and stand at the ready to fight in the defense of those facing criminal charges.
Source:
https://www.law.cornell.edu/wex/misdemeanor
https://www.ncleg.net/enactedlegislation/statutes/html/bysection/chapter_15a/gs_15a-1340.23.html
Image Credit: 
https://www.freeimages.com/photo/car-stealing-1436877
See Our Related Video from our YouTube channel:
https://www.youtube.com/user/ArnoldSmithPLLC/videos
See Our Related Blog Posts: