Charlotte Criminal Lawyer Brad Smith answers the question:"A past conviction is keeping me from finding work. What can I do?"
While many states no longer use the term "crime against nature" to criminalize sex acts between two consenting adults, the state of North Carolina still uses the offense to punish wrongdoers.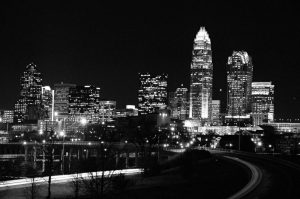 Under the North Carolina Gen. Stat. Section 14-177, a person is guilty of a Class I felony when committing a crime against nature, "with mankind or beast." Most recently, a North Carolina man was accused of committing a crime against nature in Randolph County. According to True Crime Daily, a 21-year-old man was arrested on charges of felony cruelty to animals and felony crimes against nature. However, the Randolph County Sheriff's Office did not provide details on the alleged crimes.
What is a Crime Against Nature in North Carolina?
Generally, North Carolina's statute criminalizing crimes against nature refers to the offenses of:
Sodomy
Bigamy
Buggery
Bestiality
However, the language of the statute is ambiguous to encompass prostitution, sex acts involving minors, and even consensual sex involving two adults. In a 2011 blog post, UNC School of Government looked at the case law to determine what constitutes a crime against nature:
Giving or receiving fellatio
Giving or receiving cunnilingus
Giving or receiving annalingus
Inserting a sexual organ into the anus of another male or female
Inserting an object into a person's genital opening
Previous cases – the most recent of which dates back to 2014 – hold that each of the above-mentioned sex acts is illegal and constitutes a crime against nature.
While North Carolina's criminal law does not expressly criminalize bestiality, under the NC Gen. Stat. Section 14-177, it is illegal to perform the above-mentioned sex acts on a beast or mankind. In other words, bestiality can be punished as a crime against nature and charged as a Class I felony under the statute.
Note: A lack of consent does not appear to be an element of any of the aforementioned offenses in North Carolina.
Is North Carolina's Law Criminalizing 'Crimes Against Nature' Unconstitutional?
As of 2020, the aforementioned sex acts are still considered "crimes against nature." However, in 2003, the U.S. Supreme Court ruled that sodomy laws were unconstitutional, arguing that consenting adults can engage in oral and anal sex, when performed in private, without facing criminal penalties.
If someone was prosecuted for the aforementioned sex acts and charged with a crime against nature in North Carolina, the defendant would most likely prevail on appeal with an experienced criminal defense attorney on his or her side. At this point, North Carolina's appellate courts have yet to analyze the constitutionality of the state's law criminalizing the so-called crimes against nature.
However, according to Wikipedia, the North Carolina Court of Appeals ruled that the state's statute criminalizing crimes against nature is "not unconstitutional on its face" because courts can use it to criminalize illegal sexual conduct involving:
A lack of consent;
Minors;
Coercive acts;
Public conduct; and
Prostitution
If you or your loved one has been charged with a crime against nature in North Carolina, do not hesitate to contact a Charlotte criminal defense attorney to prepare a legal defense. The sooner you reach out to a lawyer, the better because you need legal protection from the very outset. Contact our attorneys at Arnold & Smith, PLLC, to discuss the most appropriate course of action in your particular situation. Call our lawyers at Arnold & Smith, PLLC, at (704) 370-2828 to evaluate your options or fill out our contact form. Now taking cases throughout North Carolina with offices in Uptown Charlotte, Mooresville and Monroe.
The criminal defense attorneys at Arnold & Smith, PLLC make it their mission to zealously defend their clients on a wide range of criminal matters at both the state and federal levels. These matters may include any charge from traffic offenses; DWI/DUI; drug charges (from simple possession to possession with intent to distribute and trafficking); gun permit denials; weapons offenses; and property crimes (larceny, breaking and entering, robbery, fraud, embezzlement, white collar offenses); to sexually related offenses (indecent exposure; sexual assault, crimes against nature, removal from sex offender registry); and violent crimes (domestic violence; assault; manslaughter; homicide, murder). Other legal issues that Arnold & Smith, PLLC criminal clients may be facing include restraining orders, restraining order and probation violations, expungements; appeals; and immigration issues related to criminal charges. Our criminal defense attorneys are passionate about ensuring that individuals empower themselves by being informed about their constitutional rights, and stand at the ready to fight in the defense of those facing criminal charges.
Source:
https://law.justia.com/codes/north-carolina/2014/chapter-14/article-26/section-14-177/
https://truecrimedaily.com/2020/09/04/north-carolina-man-arrested-for-crime-against-nature-and-animal-cruelty/
https://nccriminallaw.sog.unc.edu/crime-against-nature/#:~:text=The%20crime%20against%20nature%20statute,Whiteley%2C%20172%20N.C.%20App.
https://en.wikipedia.org/wiki/Crime_against_nature
Image Credit: 
https://www.freeimages.com/photo/charlotte-nc-at-night-1551099
See Our Related Video from our YouTube channel:
https://www.youtube.com/user/ArnoldSmithPLLC/videos
See Our Related Blog Posts: