Charlotte DWI Lawyer Brad Smith answers the question: "If I simply intend to plead guilty, why do I need a lawyer?"
It may seem that filing a false police report does no harm, but doing so can result in criminal charges in North Carolina. Although the reasons why people make untrue claims to police officers vary, it makes sense that the law does not tolerate false police reports. After all, one of the duties of law enforcement is to take seriously every claim filed by citizens.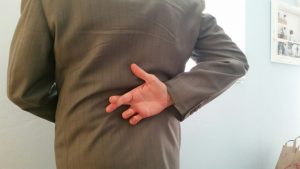 Filing a false police report can result in criminal penalties in Charlotte and elsewhere in North Carolina. A driver from Charlotte has recently learned this the hard way.
You need a solid criminal defense strategy if you are being accused of giving false information to police officers. Talk to our Charlotte criminal defense attorney from Arnold & Smith, PLLC to find out how you can protect yourself.
Charlotte Driver Charged With Filing a False Report
A Charlotte driver is accused of filing a false police report after allegedly lying to law enforcement that her car had been stolen to avoid penalties for causing a hit-and-run accident.
According to WSOC, the 19-year-old female driver was accused of reporting untrue information to police officers after she allegedly hit a pedestrian and left the scene in southeast Charlotte.
The woman struck a 35-year-old female pedestrian who was crossing Monroe Road near Timber Springs Drive around 8 p.m. Investigators determined that the driver failed to stop and then fled the scene.
Shortly after the collision, the driver filed a false police report claiming that she had been a victim of vehicle theft. As a result, she was charged with felony hit-and-run and filing a false police report. The injured pedestrian was taken to Atrium Health's Carolinas Medical Center with serious injuries where she died two days later.
Why do People Make False Police Reports?
Now that we have established that making a false report is a crime in North Carolina, it is essential to understand why people commit this crime. Reasons why people file a false report include:
Telling a fabricated story to conceal a real one out of fear of facing criminal charges
Trying to gain sympathy
Attempting to avenge someone
Trying to minimize their fault by telling a false story
In the vast majority of cases, people file false police reports to conceal a real story in order to avoid penalties and charges. However, many do not realize that penalties associated with misleading law enforcement are rather harsh in North Carolina.
Penalties for Filing a False Police Report
Filing a misleading police report in North Carolina can result in misdemeanor charges. However, if the fabricated story pertains to a child victim or a child disappearance case, the person filing a false report may face felony charges.
More often than not, people who file false reports do not realize that this is a crime or do not understand the scope of the consequences. Most of these people tend to believe that making up a cover story can help them avoid more trouble than if the truth was known.
There are also those who file false police reports just to enjoy the thrill of misleading police officers to see "what happens." Either way, it is vital to speak with a Charlotte criminal defense attorney to reduce or avoid the potential penalties. The criminal defense team at Arnold & Smith, PLLC is here to help you move out of the shadows of your past actions and into a brighter future. Let us devise a rock-solid case strategy for the best possible result. If you find yourself facing criminal charges and need the help of an experienced criminal defense attorney in or around Charlotte, Lake Norman, or our new office in Monroe, please contact Arnold & Smith, PLLC today at (704) 370-2828 or find additional resources here.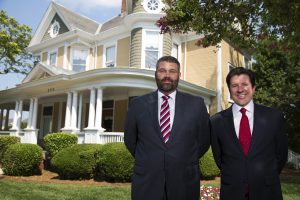 The criminal defense attorneys at Arnold & Smith, PLLC make it their mission to zealously defend their clients on a wide range of criminal matters at both the state and federal levels. These matters may include any charge from traffic offenses; DWI/DUI; drug charges (from simple possession to possession with intent to distribute and trafficking); gun permit denials; weapons offenses; and property crimes (larceny, breaking and entering, robbery, fraud, embezzlement, white collar offenses); to sexually related offenses (indecent exposure; sexual assault, crimes against nature, removal from sex offender registry); and violent crimes (domestic violence; assault; manslaughter; homicide, murder). Other legal issues that Arnold & Smith, PLLC criminal clients may be facing include restraining orders, restraining order and probation violations, expungements; appeals; and immigration issues related to criminal charges. Our criminal defense attorneys are passionate about ensuring that individuals empower themselves by being informed about their constitutional rights, and stand at the ready to fight in the defense of those facing criminal charges.
Source:
https://www.wsoctv.com/news/local/hit-and-run-shuts-down-portion-of-busy-southeast-charlotte-road/1000851845
Image Credit:
https://www.freeimages.com/photo/fingers-crossed-3-1633659
See Our Related Video from our YouTube channel:
https://www.youtube.com/user/ArnoldSmithPLLC?feature=watch
See Our Related Blog Posts: