Charlotte Criminal Lawyer Brad Smith answers the question: "Can I be arrested without evidence against me?"
An arrest for robbery entails serious felony charges in North Carolina. Those arrested for robbery risk losing their freedom and getting a criminal record with permanent negative consequences for their career, reputation, and quality of life.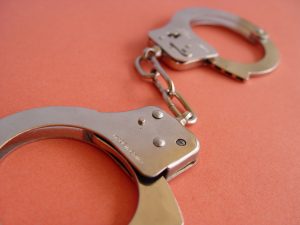 Even if you know you are guilty, you should consult a Charlotte criminal defense attorney to assist you in reducing or dismissing the robbery charges against you. Contact Arnold & Smith, PLLC, to discuss your particular case.
Three Suspects Charged with Armed Robbery in Charlotte
Earlier this month, police in Charlotte charged three people in connection with an armed robbery. Among those who were charged by the Charlotte-Mecklenburg Police Department were a 19-year-old, 21-year-old, and 22-year-old, according to WBTV.
The arrests occurred after the police interviewed a victim with an apparent gunshot wound. The victim described the suspects, saying that the three males demanded items from the victims, and one of them shot him in the right arm.
The suspects were all on electronic monitoring, so the officers were able to locate them near the incident area. One of the suspects was released from prison earlier this year after being incarcerated for larceny, auto theft, discharging a weapon into an occupied property, and possession of a firearm by a felon.
This time, the suspect was charged with robbery with a dangerous weapon. The second suspect who shot the victim is facing similar charged along with assault with a deadly weapon inflicting serious injury. This man, who was released from prison in January 2019, has prior charges for drug crimes and breaking and entering.
The third suspect was released from prison in March 2019 after serving a sentence for a stolen firearm, vehicle theft, and robbery with a dangerous weapon.
North Carolina Law: Robbery with a Dangerous Weapon Charges
Robbery with a dangerous weapon carries more severe penalties than common law robbery, which makes it more challenging to build a successful criminal defense strategy to get the charges dropped.
According to North Carolina's law, robbery with a dangerous weapon is defined as:
The taking or an attempt to take property from another individual or bank, business, residence, or another location where another person was present; and
The use of a firearm or another deadly or dangerous weapon when the life of another person was threatened or endangered.
North Carolina law classifies robbery with a dangerous weapon as a Class D felony. Individuals who encourage others to commit armed robbery or assist them as a lookout face Class D felony charges.
Armed Robbery Penalties in North Carolina
In addition to fines and the risk of facing a prison sentence, those convicted of armed robbery in North Carolina can be placed on probation.
Individuals charged with robbery can be sentenced for up to 47 months (almost four years), while those charged with armed robbery are facing up to 204 months of prison (17 years).
Talk to a Charlotte criminal defense attorney if you have been arrested for robbery with a dangerous weapon. Your freedom is at stake. Let our lawyers at Arnold & Smith, PLLC, help identify the best constitutional, procedural, or substantive defense in your case. Call at 704-370-2828 to request a free consultation.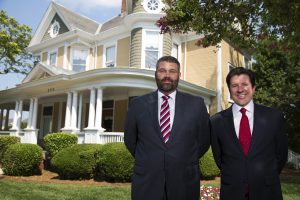 The criminal defense attorneys at Arnold & Smith, PLLC make it their mission to zealously defend their clients on a wide range of criminal matters at both the state and federal levels. These matters may include any charge from traffic offenses; DWI/DUI; drug charges (from simple possession to possession with intent to distribute and trafficking); gun permit denials; weapons offenses; and property crimes (larceny, breaking and entering, robbery, fraud, embezzlement, white collar offenses); to sexually related offenses (indecent exposure; sexual assault, crimes against nature, removal from sex offender registry); and violent crimes (domestic violence; assault; manslaughter; homicide, murder). Other legal issues that Arnold & Smith, PLLC criminal clients may be facing include restraining orders, restraining order and probation violations, expungements; appeals; and immigration issues related to criminal charges. Our criminal defense attorneys are passionate about ensuring that individuals empower themselves by being informed about their constitutional rights, and stand at the ready to fight in the defense of those facing criminal charges.
Source:
https://www.wbtv.com/2019/10/11/charged-shooting-armed-robbery-charlotte/
https://www.ncleg.net/EnactedLegislation/Statutes/PDF/ByArticle/Chapter_14/Article_17.pdf
Image Credit:
https://www.freeimages.com/photo/handcuffs-1469317
See Our Related Video from our YouTube channel:
https://www.youtube.com/user/ArnoldSmithPLLC?feature=watch
See Our Related Blog Posts: