Charlotte Criminal Lawyer Brad Smith answers the question: "What happens if I am convicted of a DUI or DWI in Charlotte North Carolina?"
In North Carolina, drivers who kill other persons in a drunk driving crash or while committing a traffic violation are charged with death by vehicle, also known as vehicular homicide.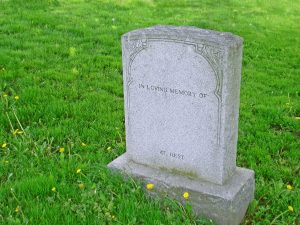 One such collision has recently occurred in Charlotte, North Carolina. A 16-year-old teenager was killed and two other people sustained injuries in the crash near the 300 block of Sardis Rd North. As reported by WCNC, when the police arrived at the scene, officers saw an SUV rolled onto its side.
A teenager, who was the rear seat passenger of the SUV, was pronounced dead at the scene. A preliminary investigation showed that the SUV was traveling at a high rate of speed when it ran off the roadway for an unknown reason and hit a power pole. The collision caused the vehicle to roll.
According to the report, the female driver of the SUV was charged with:
After the juvenile arrest, the driver was released to the custody of her parents. Speeding and alcohol and drug use are suspected to be contributory factors to the fatal crash in Charlotte.
What is the Death by Vehicle Charge in North Carolina?
In North Carolina, the charge of "felony death by vehicle" is defined as the unintentional killing of another person while driving while impaired (DWI). A driver can be charged with misdemeanor death by vehicle if he or she unintentionally caused the death of another person while violating a traffic rule (e.g., speeding or distracted driving).
Prosecutors must establish two elements to convict a driver of death by vehicle or vehicular homicide in North Carolina:
Impairment. In North Carolina, it is illegal to operate a motor vehicle with a blood alcohol concentration (BAC) of .08% or higher. Also, a driver is considered "impaired" if they have any amount of a Schedule 1 controlled substance in the blood or urine, or are driving under the influence of any impairing substance.
Causation. A driver can be convicted of death by vehicle if there is evidence to establish a link between the driver's impairment (felony) or traffic violation (misdemeanor) and death.
What are the Penalties for Death by Vehicle in North Carolina?
The criminal consequences associated with a conviction of death by vehicle depend on many factors, but possible penalties include:
If the driver was impaired at the time of the crash, he or she would face a Class D felony, which carries up to 160 months in prison and substantial fines.
If the death was caused by any other traffic violation, the driver would face a Class A1 misdemeanor, which is punished with a jail sentence of up to 150 days and fines.
If the driver has a prior DWI conviction on their record and commits felony death by vehicle, they may face a Class D felony (aggravated felony death by vehicle). The penalties can include up to 160 months in prison in addition to significant fines.
Also, all drivers convicted of death by vehicle in North Carolina have their driver's license revoked for at least 12 months. Speak with a skilled criminal defense lawyer in North Carolina if you were arrested for death by vehicle or any other crime. Call our lawyers at Arnold & Smith, PLLC, at (704) 370-2828 to evaluate your options or fill out our contact form. Now taking cases throughout North Carolina with offices in Uptown Charlotte, Mooresville and Monroe.
The criminal defense attorneys at Arnold & Smith, PLLC make it their mission to zealously defend their clients on a wide range of criminal matters at both the state and federal levels. These matters may include any charge from traffic offenses; DWI/DUI; drug charges (from simple possession to possession with intent to distribute and trafficking); gun permit denials; weapons offenses; and property crimes (larceny, breaking and entering, robbery, fraud, embezzlement, white collar offenses); to sexually related offenses (indecent exposure; sexual assault, crimes against nature, removal from sex offender registry); and violent crimes (domestic violence; assault; manslaughter; homicide, murder). Other legal issues that Arnold & Smith, PLLC criminal clients may be facing include restraining orders, restraining order and probation violations, expungements; appeals; and immigration issues related to criminal charges. Our criminal defense attorneys are passionate about ensuring that individuals empower themselves by being informed about their constitutional rights, and stand at the ready to fight in the defense of those facing criminal charges.
Source:
https://www.wcnc.com/article/traffic/cmpd-speed-and-alcohol-believed-to-be-involved-in-fatal-crash-that-killed-teen-injured-two-others/275-ea1f2d34-7aaf-44fc-8306-344e53962792
Image Credit: 
https://www.freeimages.com/photo/grave-stone-1310736
See Our Related Video from our YouTube channel:
https://www.youtube.com/user/ArnoldSmithPLLC/videos
See Our Related Blog Posts: