Charlotte DWI Lawyer Brad Smith answers the question: "What am I obligated to do if I've been pulled for Drinking and Driving?"
In North Carolina, drivers can be charged with driving while impaired (DWI) if they are under the "influence of an impairing substance," have a blood alcohol concentration of .08 or more, or are driving with any amount of specific controlled substances in their system. For most people, when they are charged with a DWI, they feel discouraged and like there is no way the situation will end with a positive outcome. Yes, a DWI is a serious offense that law enforcement is adamant about prosecuting it. However, this does not mean that anything that law enforcement does while arresting you or while suspecting you might be impaired is acceptable. Like anyone, law enforcement officers can make mistakes. A mistake by law enforcement could help your case. Police must follow a strict protocol. The following are common mistakes to look out for in a DWI arrest.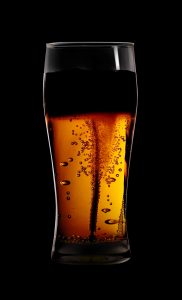 Common Mistakes
Lack of Probable Cause: For there to be a valid traffic stop by a police officer, the officer must have reasonable suspicion that there has been some type of traffic violation. Reasonable suspicion can be any type of traffic violation – speeding, swerving, failing to obey traffic signals, etc. Without probable cause to pull over a vehicle, the resulting arrest could be deemed invalid. Many cases in North Carolina have been thrown out because of a lack of probable cause.
Improper Administration of a Breathalyzer Test: Police officers will often conduct a breathalyzer test to a suspected impaired driver to determine his or her blood alcohol concentration. This test is what people commonly refer to as being asked to "blow" or a "breath test". An officer must be properly trained to use this test and must follow strict protocol when conducting the test. Additionally, the breathalyzer must be properly calibrated to achieve accurate results. Results of the test can possibly be excluded from evidence in court if the test was improper or inaccurate.
Improper Administration of Field Sobriety Tests: There are a variety of tests that the officer can conduct to determine if a driver is impaired. The most common tests are the one-legged stand, walk and turn, and the nystagmus test. Each of these tests has a protocol that goes along with them and officers must follow this.
No Miranda Rights: Every cop show teaches us that we have the right to remain silent and the right to an attorney. This speech is known as Miranda warnings. Each individual should be read his or her Miranda rights when arrested. Whether the failure to read the Miranda warnings was intentional or accidental, your statements could potentially not be usable in court.
If you have been charged with a DWI in North Carolina, the DWI attorneys at Arnold & Smith, PLLC are here to help you. We investigate every case to make sure that proper protocol was followed. Criminal charges can be scary; let us get you through these charges and achieve the best result possible under the circumstances. Contact us today. If you find yourself facing criminal charges and need the help of an experienced criminal defense attorney in or around Charlotte, Lake Norman, or our new office in Monroe (by appointment only until 2019), please contact Arnold & Smith, PLLC today at (704) 370-2828 or find additional resources here.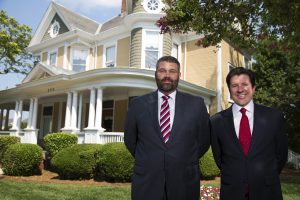 The criminal defense attorneys at Arnold & Smith, PLLC make it their mission to zealously defend their clients on a wide range of criminal matters at both the state and federal levels. These matters may include any charge from traffic offenses; DWI/DUI; drug charges (from simple possession to possession with intent to distribute and trafficking); gun permit denials; weapons offenses; and property crimes (larceny, breaking and entering, robbery, fraud, embezzlement, white collar offenses); to sexually related offenses (indecent exposure; sexual assault, crimes against nature, removal from sex offender registry); and violent crimes (domestic violence; assault; manslaughter; homicide, murder). Other legal issues that Arnold & Smith, PLLC criminal clients may be facing include restraining orders, restraining order and probation violations, expungements; appeals; and immigration issues related to criminal charges. Our criminal defense attorneys are passionate about ensuring that individuals empower themselves by being informed about their constitutional rights, and stand at the ready to fight in the defense of those facing criminal charges.
Source:
https://www.ncleg.net/enactedlegislation/statutes/html/bysection/chapter_20/gs_20-138.1.html
https://www.ncleg.net/EnactedLegislation/Statutes/HTML/BySection/Chapter_20/GS_20-16.2.html
Image Credit:
https://www.freeimages.com/photo/beer-1326297
See Our Related Video from our YouTube channel:
https://www.youtube.com/user/ArnoldSmithPLLC?feature=watch
See Our Related Blog Posts: