Charlotte Criminal Lawyer Brad Smith answers the question: "What are the long term effects of being convicted of a crime?"
Air travel is supposed to be an enjoyable and convenient experience, but that is not the case for everyone. Assaulting, hitting, threatening, or interfering with crewmembers aboard an airplane can get you into trouble with the law.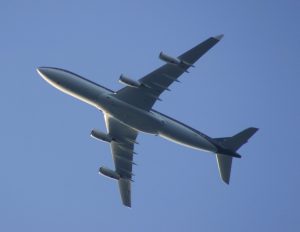 If you are accused of violating federal law and are facing a felony conviction for assaulting or interfering with a crewmember, consult with a Charlotte criminal defense attorney at Arnold & Smith, PLLC.
Disruptive Passenger Charged After Forcing Charlotte Flight to Make Emergency Landing
Earlier this week, a South Carolina man was charged with public intoxication after forcing a Charlotte flight to make an emergency landing. According to WCNC, the incident started when a mother and daughter accused another passenger of assaulting them and called the flight attendants.
An American Airlines flight from Charlotte, North Carolina, to Salt Lake City, Utah, made an emergency landing in Tulsa, Oklahoma, because of the disruptive passenger. After on-flight attendants arrived, the mother and daughter, who were allegedly assaulted by the intoxicated man, were separated from him while the plane was making an emergency landing.
Once American Airlines flight 807 landed in Tulsa, police arrested the disruptive passenger and charged him with public intoxication. Witnesses took photos as Tulsa Police escorted the intoxicated man off the flight.
After the police removed the passenger, who may have ties to the York, South Carolina area, the flight continued to Salt Lake City. The alleged assault is now being investigated by the Federal Bureau of Investigations (FBI).
A Passenger on Charlotte Flight Charged with Interfering with Crewmembers
This was not the first time a passenger is being charged for causing a disturbance on an American Airlines flight. In July 2016, a Kentucky man was removed from a plane bound to Charlotte after interfering with the crewmembers.
According to WKYT, the passenger from Lexington, Kentucky, was charged with interference with a crewmember after causing a disturbance on an American Airlines that departed from Lexington.
The incident occurred when the airplane landed at Charlotte Douglas International Airport. After the landing, the crewmembers instructed everyone to remain seated, but the passenger, who had three glasses of Jack Daniel's during the flight, got out of his seat. When one of the flight attendants asked the intoxicated passenger to return to his seat, the man threatened to break the crewmember's jaw.
Felony Conviction for Interfering with and Assaulting Flight Crewmembers
The federal law prohibits flight passengers from assaulting other passengers and crewmembers. Also, it is illegal to interfere with the performance of the flight attendants and pilots' duties.
You may face a felony conviction for assaulting flight crewmembers – injuring or attempting to harm them – threatening to use physical force, intimidating, conspiring or attempting to assault the flight attendants and pilots.
Furthermore, the use of a dangerous or deadly weapon is punished more severely than assaulting a crewmember without a dangerous weapon.
A passenger does not necessarily need to physically assault or threaten to assault a crewmember to be charged with a crime. Interfering with a crewmember can also prevent the flight attendants and pilots from operating the plane safely. The following types of disruptive behavior are considered interference with a flight crewmember:
Physically blocking a flight attendant from performing his or her duties;
Attempting to break into the pilot's cockpit;
Disobeying requests to turn off an electronic device, sit down, or return to one's seat;
Threatening to hurt a flight attendant, pilot, or other passengers; and
Shining a laser beam into a cockpit.
If you are being accused of assaulting a flight attendant or pilot or interfering with the performance of their duties, you need a strong criminal defense strategy to protect yourself against a felony conviction and fines. Contact Arnold & Smith, PLLC, to receive a confidential consultation. If you find yourself facing criminal charges and need the help of an experienced criminal defense attorney in or around Charlotte, Lake Norman, or our new office in Monroe, please contact Arnold & Smith, PLLC today at (704) 370-2828 or find additional resources here.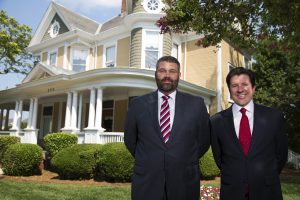 The criminal defense attorneys at Arnold & Smith, PLLC make it their mission to zealously defend their clients on a wide range of criminal matters at both the state and federal levels. These matters may include any charge from traffic offenses; DWI/DUI; drug charges (from simple possession to possession with intent to distribute and trafficking); gun permit denials; weapons offenses; and property crimes (larceny, breaking and entering, robbery, fraud, embezzlement, white collar offenses); to sexually related offenses (indecent exposure; sexual assault, crimes against nature, removal from sex offender registry); and violent crimes (domestic violence; assault; manslaughter; homicide, murder). Other legal issues that Arnold & Smith, PLLC criminal clients may be facing include restraining orders, restraining order and probation violations, expungements; appeals; and immigration issues related to criminal charges. Our criminal defense attorneys are passionate about ensuring that individuals empower themselves by being informed about their constitutional rights, and stand at the ready to fight in the defense of those facing criminal charges.
Source:
https://www.wcnc.com/article/news/local/police-disruptive-passenger-on-flight-from-charlotte-causes-diversion/275-da7c7952-3d02-4630-8398-8f8124767e35
https://www.wkyt.com/content/news/Lexington-man-arrested-after-flight-disturbance-in-Charlotte-388449402.html
Image Credit:
https://www.freeimages.com/photo/airplane-1450291
See Our Related Video from our YouTube channel:
https://www.youtube.com/user/ArnoldSmithPLLC?feature=watch
See Our Related Blog Posts: