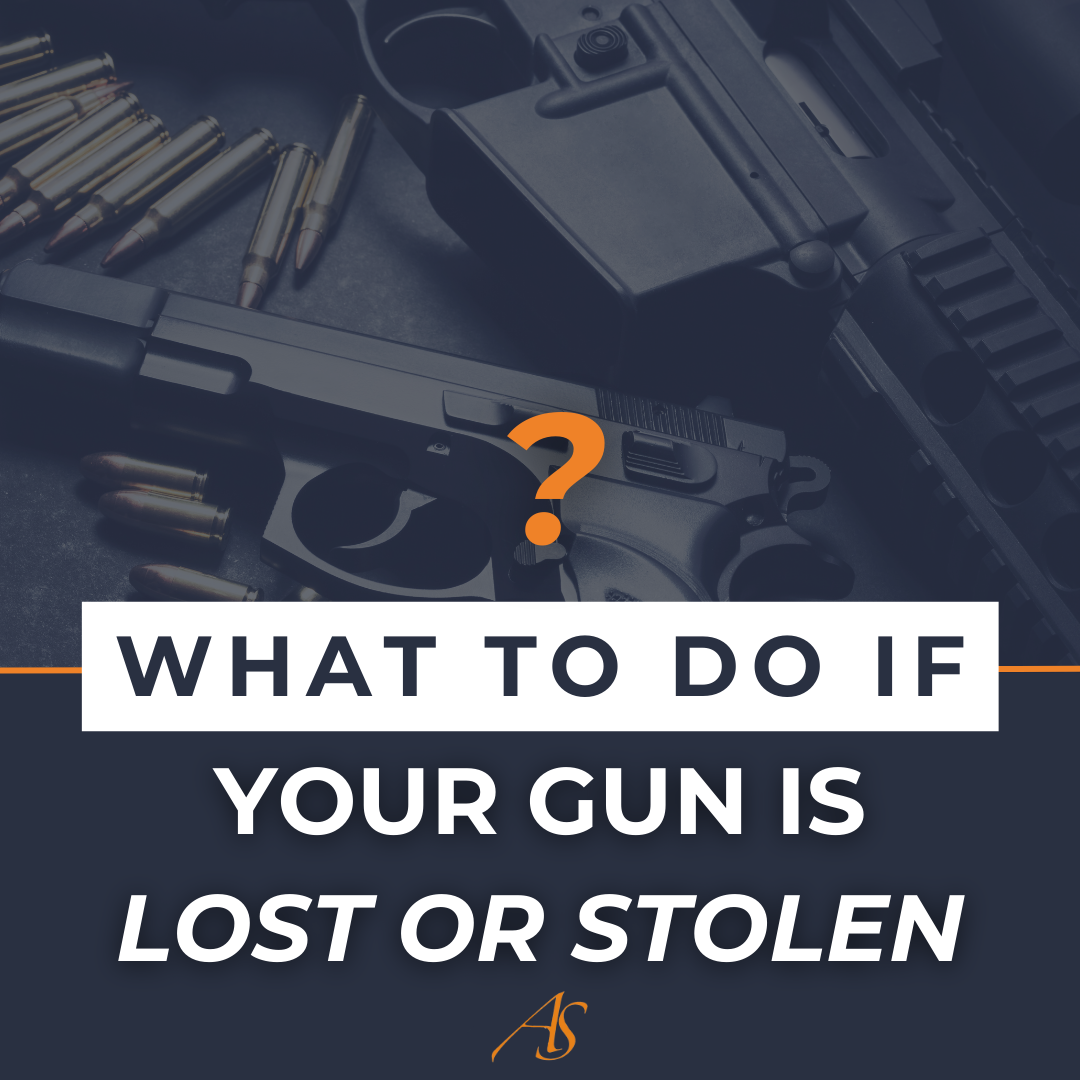 What to Do if Your Gun is Lost or Stolen
When you own a firearm, it is important to be responsible. When you find that your gun is lost or stolen, you need to take steps to recover it and protect yourself against potential criminal liability. If someone else uses your gun in the commission of a crime, it could cause you to get into trouble with law enforcement. It is important to understand how to prevent your gun from being stolen or used without your permission and what to do if your firearm goes missing.
Gun Registration
It is important to register your gun with the authorities. That way, law enforcement can more easily identify the gun if it is found and return it to the rightful owner. However, North Carolina law does not require firearm registration. It is helpful to keep a record of your gun information, including the make and model of the firearm as well as when and where you purchased the gun. Keep a copy of the receipt for the gun so you can prove ownership. You can also take a photo of your gun along with the serial number. Store the gun ownership information in a separate location.
Charlotte Criminal Lawyer Brad Smith answers the question: "Should I talk to the police?"
Storing Your Firearm
North Carolina does not have a law that requires the owner to lock the firearm or to store it in a specific way. However, it is in your best interest as a gun owner to protect yourself and your family by locking the gun when you're not using it. There are numerous ways to do that, such as keeping the firearm in a locked box or a gun safe. Do not leave your firearms out in the open where others can see them and possibly take or use them.
Report a Gun Stolen
The Bureau of Alcohol, Tobacco, Firearms, and Explosives (ATF) requires that federal firearms licensees report the theft of a firearm within 48 hours. If your gun turns up missing, you should report it to the police, although you are not required by North Carolina law to do so. Reporting the gun stolen provides the police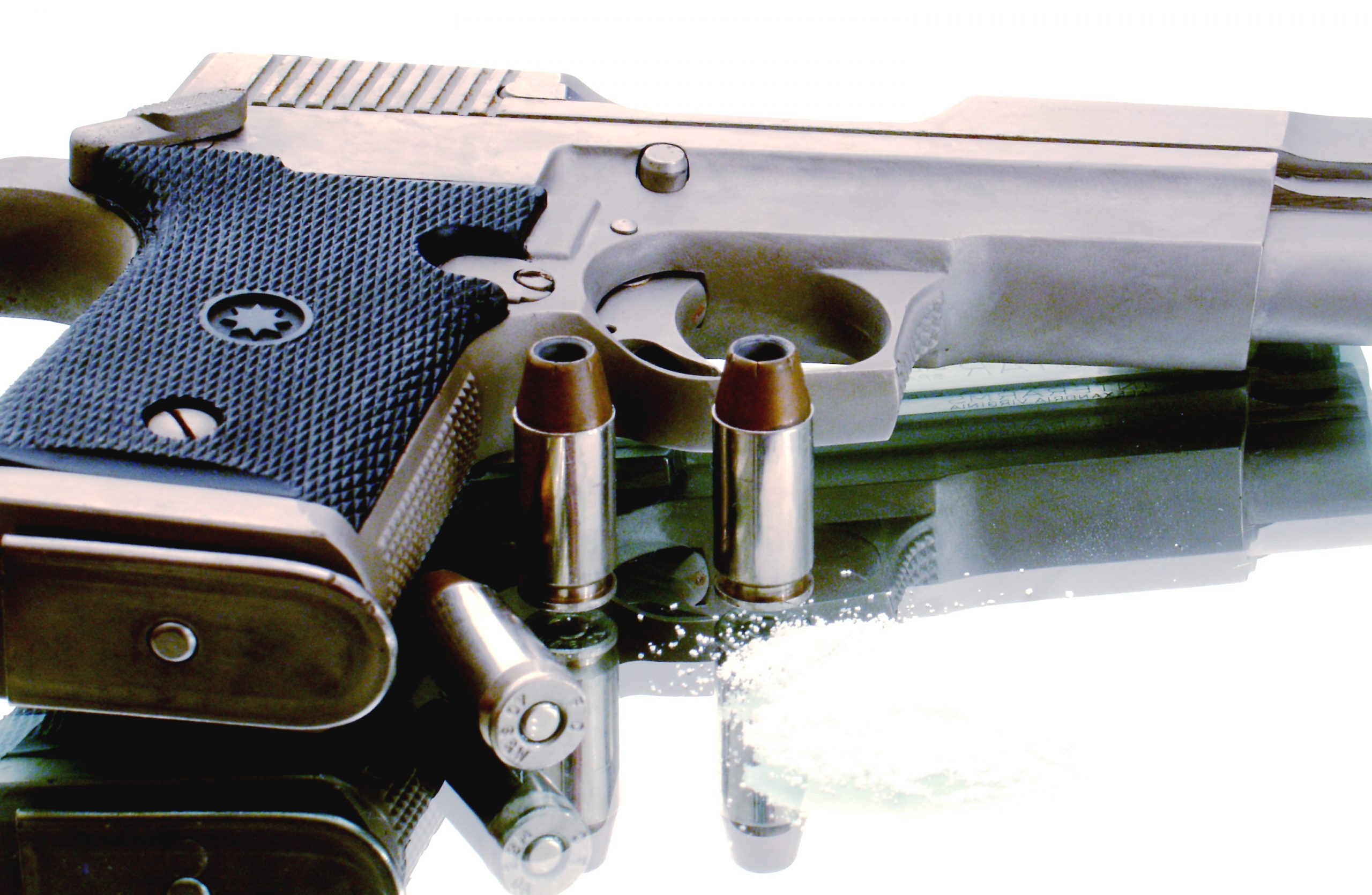 with valuable information that they can use if they find the firearm. Most importantly, when you report the gun stolen, you establish a chain of custody, meaning that the police know that the firearm was not in your possession. This is extremely important should the gun later be used in the commission of a crime. You do not want to be a suspect in a crime that you did not commit.
Seek Legal Advice
If your gun was stolen, you may want to discuss the matter with a qualified attorney as soon as possible. You will want to find out whether you could be negligent in allowing the gun to be taken and whether you could be liable for any criminal activities that occur due to the use of your firearm. Keep in mind that a criminal wants a gun that cannot be traced back to him, so he is more likely looking for a firearm that belongs to someone else to use in a crime. Sometimes, it can be beneficial to discuss these matters with an attorney before you go to the police to report the missing gun. Your attorney will assist you through the process and help protect your rights.
Call Arnold & Smith, PLLC, at (704) 370-2828 to discuss the details of your situation.
The criminal defense attorneys at Arnold & Smith, PLLC make it their mission to zealously defend their clients on a wide range of criminal matters at both the state and federal levels. These matters may include any charge from traffic offenses; DWI/DUI; drug charges (from simple possession to possession with intent to distribute and trafficking); gun permit denials; weapons offenses; and property crimes (larceny, breaking and entering, robbery, fraud, embezzlement, white collar offenses); to sexually related offenses (indecent exposure; sexual assault, crimes against nature, removal from sex offender registry); and violent crimes (domestic violence; assault; manslaughter; homicide, murder). Other legal issues that Arnold & Smith, PLLC criminal clients may be facing include restraining orders, restraining order and probation violations, expungements; appeals; and immigration issues related to criminal charges. Our criminal defense attorneys are passionate about ensuring that individuals empower themselves by being informed about their constitutional rights, and stand at the ready to fight in the defense of those facing criminal charges.
Source:
Report Firearms Theft or Loss | Bureau of Alcohol, Tobacco, Firearms and Explosives (atf.gov)
NRA-ILA | North Carolina Gun Laws (nraila.org)
Image Credit: 
https://www.freeimages.com/photo/gun-2-1427081
See Our Related Video from our YouTube channel:
https://www.youtube.com/user/ArnoldSmithPLLC/videos
See Our Related Blog Posts: