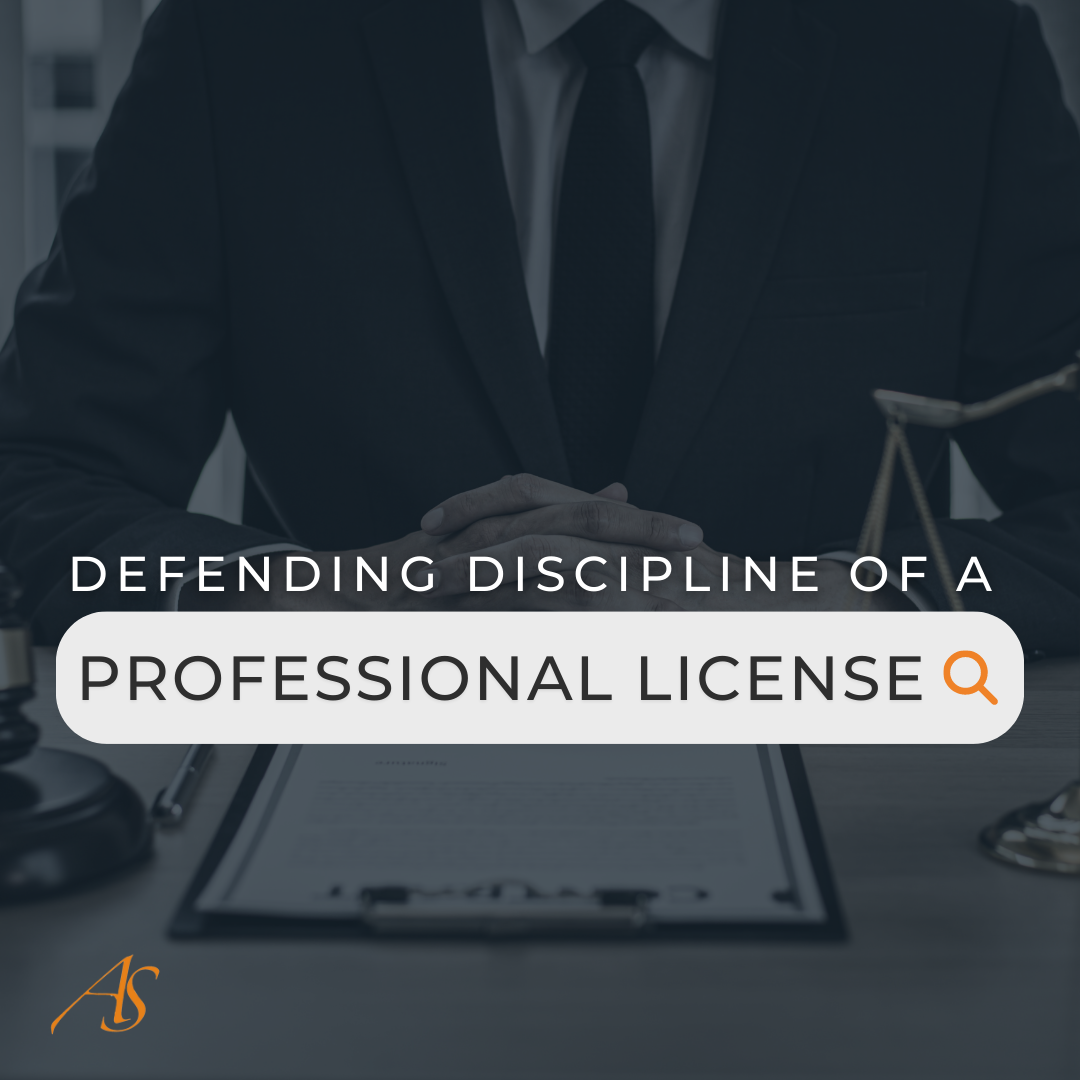 Defending Discipline of a Professional License
A professional license allows you to be employed in your field, and it gives you the ability to make a living in your chosen career. Obtaining a professional license can be a long and difficult process. It takes years of education and training, along with some experience, in order to pass a professional license test. Once you have your license, you need to do everything possible to protect it. Unfortunately, circumstances can arise that could cause your license to be in jeopardy. When that happens, you will want to seek legal guidance to defend discipline that could result in the suspension or loss of your license.
Types of Professional Licenses
There are many professions that require professional licenses. Some of the most common licenses include nursing, medical, and financial. Each type of license has a governing board that oversees the licensing process. When a complaint is lodged against you, the board will generally take steps to review and investigate the problem and make a decision as to what action to take in response. Claims of negligence or malpractice require investigation by the governing board. If you do not take steps to vigorously defend the allegations, you could face losing your license. This would mean that you could lose your livelihood.
Charlotte Criminal Lawyer Brad Smith answers the question: "When can I post on Social media about my ongoing case?"
Nursing License
The North Carolina Board of Nursing (NCBON) governs nursing licenses in the state. They provide licenses for registered nurses, licensed practical nurses, nurse aides, clinical nurse specialists, and others. When they receive a complaint about a licensed nurse, they will begin an investigation into the claims. Upon conclusion of their investigation, the board makes a decision as to disciplinary action to take. It is important to know that you have the right to an attorney to assist you in your participation through the process.
Medical License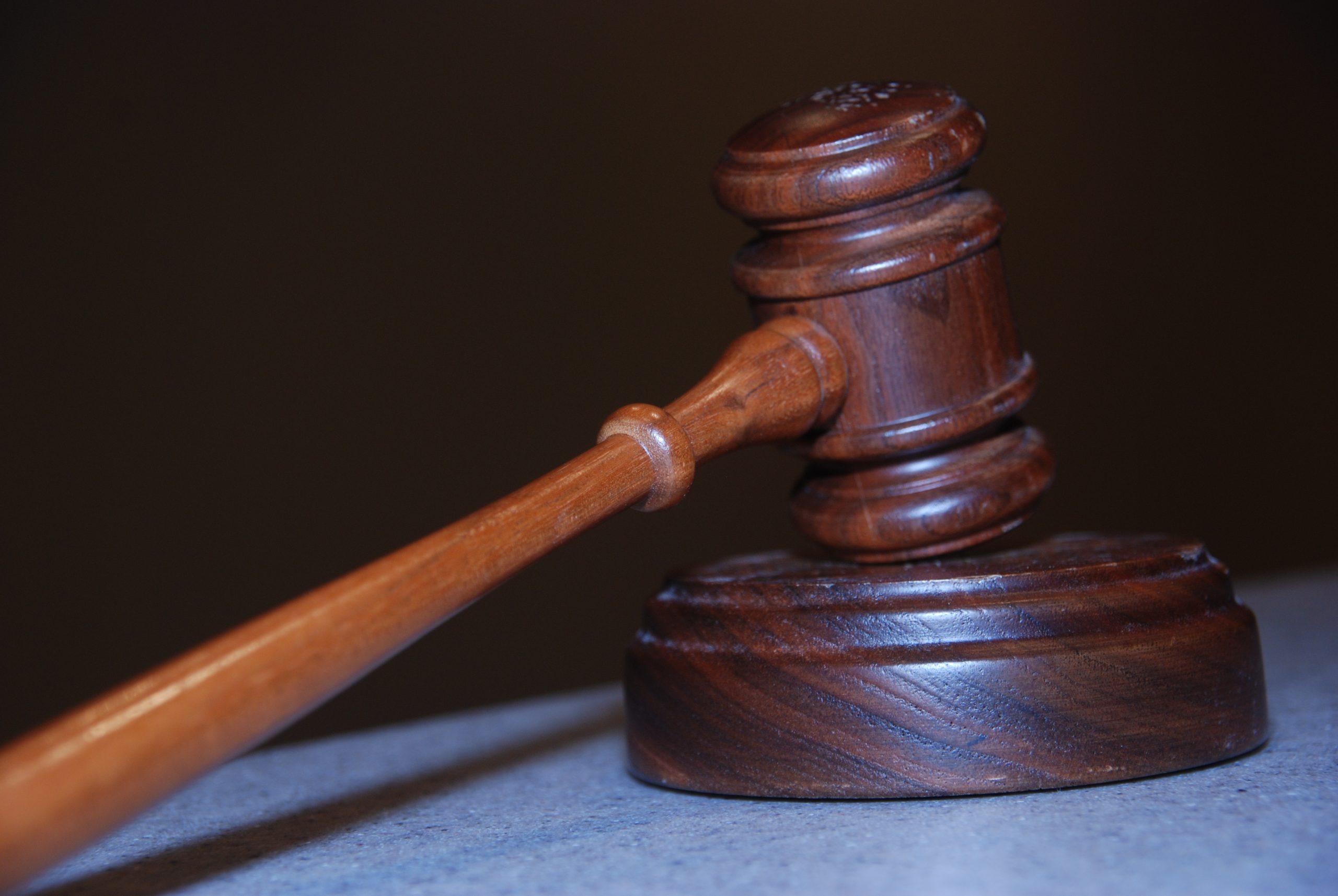 The North Carolina Medical Board (NCMB) oversees the licensing of medical professionals in the state. This includes physicians, physician's assistants, and nurse practitioners. The board consists of 13 members appointed by the governor. The board is in charge of reviewing and investigating complaints against physicians and others, such as accusations of ethics violations and other claims. The board could suspend or revoke your license or give a serious reprimand as part of their disciplinary actions.
Financial Professional License
Those who have jobs that handle other people's money and investments must have licenses. A Certified Public Accountant (CPA) is licensed by the North Carolina State Board of Certified Accountant Examiners. Finance and investment professionals such as brokers are required to register with the state in some circumstances. Those who work as insurance agents, brokers, or adjusters must obtain a license through the North Carolina Department of Insurance. If a financial professional is accused of wrongdoing, their governing agency will investigate the allegations and determine the type of disciplinary action to take. An attorney will help you navigate the process and defend yourself against unwarranted claims.
Your professional license gives you the ability to remain employed. If you are facing accusations of wrongdoing, you need to defend the charges. An experienced attorney will help protect you through the process and assist in defending the charges so you can retain your license and your good name. To learn more about defending your professional license, contact us today at Arnold & Smith, PLLC, at (704) 370-2828 for a consultation.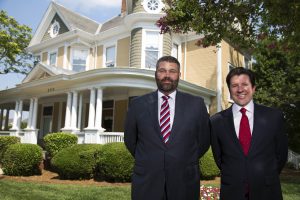 The criminal defense attorneys at Arnold & Smith, PLLC make it their mission to zealously defend their clients on a wide range of criminal matters at both the state and federal levels. These matters may include any charge from traffic offenses; DWI/DUI; drug charges (from simple possession to possession with intent to distribute and trafficking); gun permit denials; weapons offenses; and property crimes (larceny, breaking and entering, robbery, fraud, embezzlement, white collar offenses); to sexually related offenses (indecent exposure; sexual assault, crimes against nature, removal from sex offender registry); and violent crimes (domestic violence; assault; manslaughter; homicide, murder). Other legal issues that Arnold & Smith, PLLC criminal clients may face include restraining orders, restraining order and probation violations, expungements; appeals; and immigration issues related to criminal charges. Our criminal defense attorneys are passionate about ensuring that individuals empower themselves by being informed about their constitutional rights and stand at the ready to fight in defense of those facing criminal charges.
Source:
Home | North Carolina Board of Nursing (ncbon.com)
North Carolina Medical Board (ncmedboard.org)
See Our Related Video from our YouTube channel:
Arnold & Smith, PLLC – YouTube
See Our Related Blog Posts: